Event Bus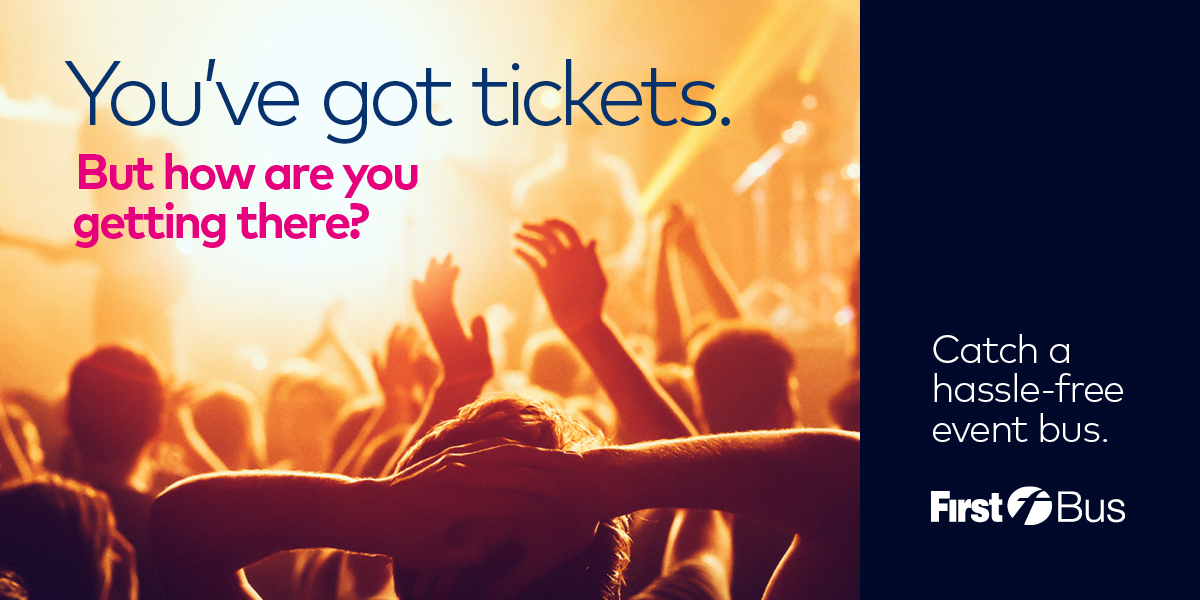 Tokyo World - Saturday 18th & Sunday 19th September 
Shuttle buses run at least every 10 minutes, will operate between Bristol Temple Meads (stop T6 on Station Approach), two stops in the City Centre (stop C2 on Colston Ave, opposite the Armed Forces Careers office and 4500 Miles from Delhi restaurant and stop B9 on The Haymarket, which is outside Beefeater / Premier Inn) and Tokyo World at Eastville Park.
Shuttle buses will operate between 11.30am and 8pm to Tokyo World and until midnight from Tokyo World.
Shuttle bus tickets cost £5 for return travel and can be purchased from our ticket sellers or the driver using contactless payment options or cash where contactless is not possible. Single journey tickets will be available for those returning from the event that do not have a return ticket.
For those going to the official after party at Motion, shuttle buses stop at Bristol Temple Meads, which is just around the corner from Motion and therefore the quickest and cheapest way to get to Motion.
Off for a day at the races? We've got the shuttle bus to get you there! Picking up from Manvers Street in Bath City Centre (outside the old Debenhams building) and taking you right to the door of the race course in less than 20 minutes! Just £6 return or £5 single from the First Bus app (Just visit the mTicket tab, select the Bath area and click on Special Events) or buy from the driver on the day.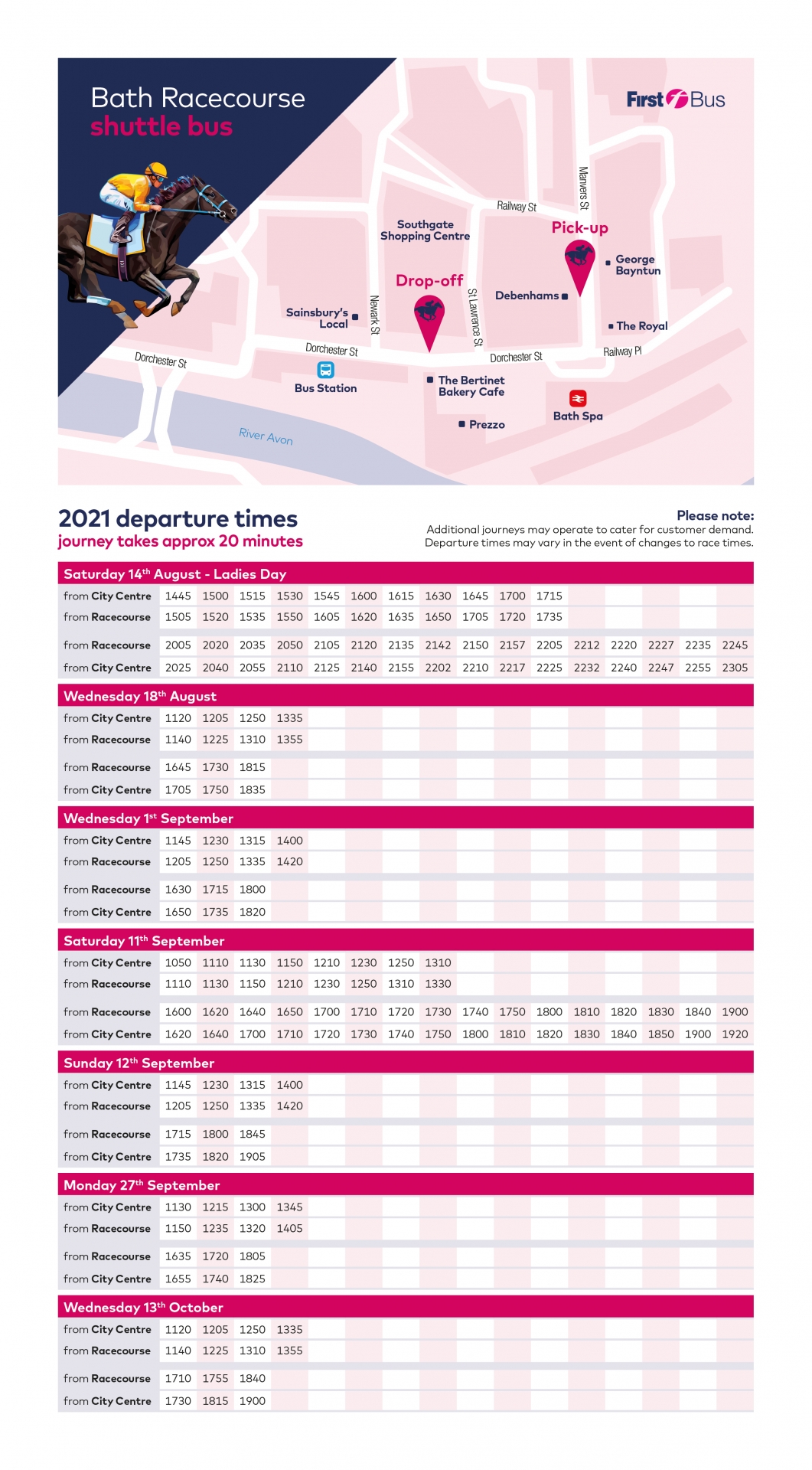 If you are running a large event in the West of England and would like to find out about working with us to get people there please contact us via email specialevents.woe@firstbus.co.uk