Lizard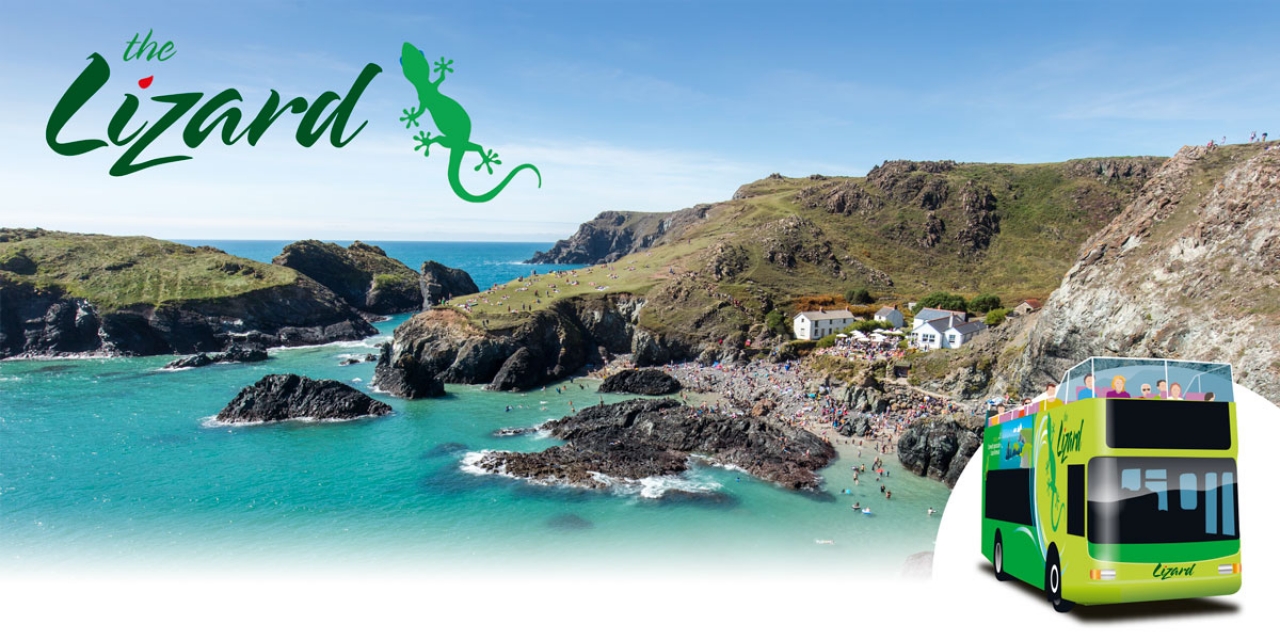 Our network of routes radiating out of Helston offer great opportunities to travel into the stunning Lizard Peninsula on open top buses and further afield across West Cornwall.
The Lizard peninsula proffers stunning coastal views and bays. Our Lizard network of routes link up St Ives, Penzance, Falmouth, Truro and the Lizard Peninsula itself, offering great days out. All the routes connect up in Helston where changing between buses is simple.
features
audio guide
open top
hop on and off
stops
Helston
Flambards
RNAS Culdrose
Cury
Poldhu Cove
Mullion
Lizard
what's en-route?
go even further
Hop on one of our other buses and explore even more of Cornwall
getting to the tour
By Bus
L3 from Truro
L5 from St Ives
U4 from Penzance & Marazion
U4 from Falmouth
By Car
Helston Fair Ground Car Park, TR13 8SG
Helston Trengrouse Way Car Park, TR13 8AG
Lizard Point National Trust Car Park, TR12 7NT
when do we run?
book your adventure
Unlimited travel tickets...
Adult 1 Day - £5
Child 1 Day - £4
Family* 1 Day - £10
* Family ticket valid for 2 adults and any number of children
Staying in Cornwall for a week? Buy our weekly pass and move around Cornwall freely and at your own leisure...
Adult 7 Days - £20
Child 7 Days - £13.50
Family 7 Days - £40
With these tickets you can travel where you want, when you want, on any bus across the county, no matter what colour it is, or who's driving - it's one, big joined up network. 
For all our ticket options, go to cornwallbykernow.co.uk or get the First Bus app. 
English National Concessionary Travel Passes Accepted
get in touch