Falmouth Coaster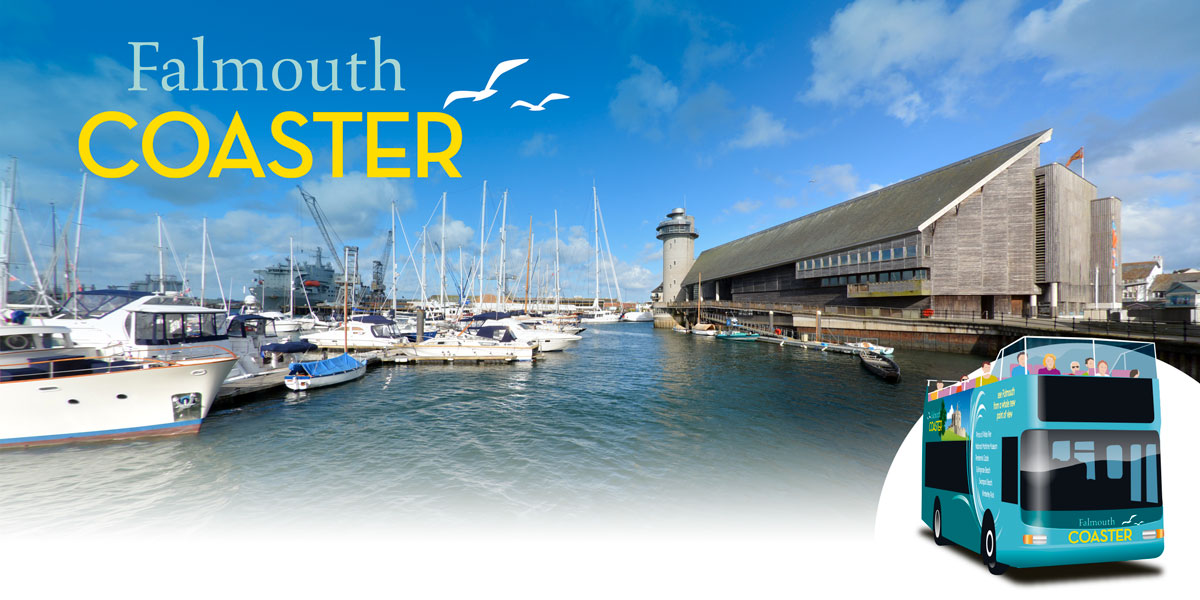 Our hop-on, hop-off circular open top tour around Falmouth and the surrounding area.
With great views of the waterside, Pendennis Castle, the pretty town of Falmouth itself and the National Maritime Museum on route, the Falmouth Explorer is a great and simple way to navigate your way round Falmouth and the surrounding area.
stops
The Moor

Prince of Wales Pier

Killigrew Street

Fox Rosehill Gardens

National Maritime Museum (also for Falmouth Town station)

Pendennis Rise (for Falmouth Town station)

Pendennis Point

Pendennis Castle

The Falmouth Hotel

Royal Duchy Hotel

Gyllyngdune Gardens

Gyllyngvase Beach

Swanpool Beach

Western Terrace (Falmouth Sports Club)

Kimberley Park
whats on route
getting to the tour
By Train
Falmouth Docks Station
Falmouth Town Station
By Car
Falmouth Maritime Car Park, TR11 4BS
Falmouth Town Quarry Car Park, TR11 2BX
Swanpool Beach Car Park, TR11 5JL
By Bus
U4 from Penzance, Marazion & Helston
U1 from Truro
U3 from Redruth
when do we run?
book your adventure
Unlimited travel tickets...
Adult 1 Day - £5
Child 1 Day - £4
Family* 1 Day - £10
* Family ticket valid for 2 adults and any number of children
Staying in Cornwall or a week? Buy our weekly pass and move around Cornwall freely and at your own leisure...
Adult 7 Days - £20
Child 7 Days - £13.50
Family 7 Days - £40
With these tickets you can travel where you want, when you want, on any bus across the county, no matter what colour it is, or who's driving - it's one, big joined up network.
For all our ticket options, go to cornwallbykernow.co.uk or get the First Bus app.
get in touch