Discover Exeter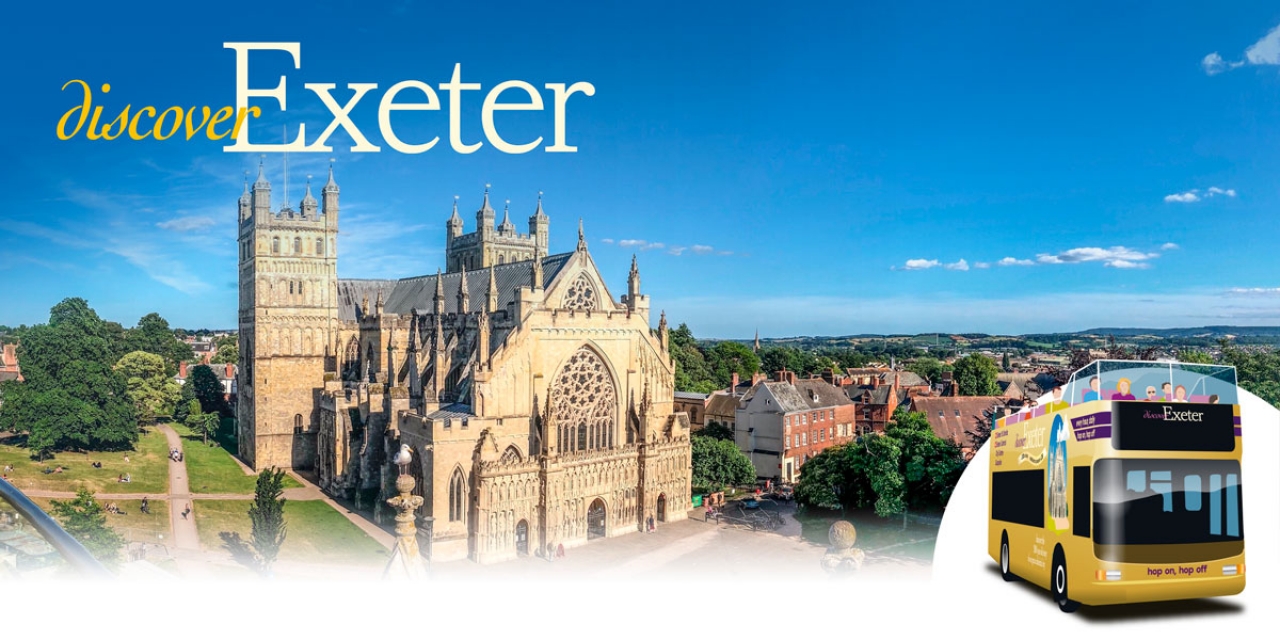 An open top tour of the historic city of Exeter
Explore the sights and attractions of the City of Exeter aboard our hop on hop off open to tour.
book your adventure
First adventurer 1 day - £10
Additional adventurers 1 day - £5
English National Concessionary Travel Passes Accepted
stops
Exeter St. David's
Exeter Central (Royal Albert Memorial Museum and Art Gallery)
St Bartholomew's (Park and Garden)
Exeter Cathedral
Exeter Quayside
what's en-route?
getting to the tour
By Bus
https://www.traveline.info/
By Train
Exeter St Davids
Exeter Central
By Car
Exeter St Davids Car Park EX4 4NT
Cathedral & Quay Car Park EX1 1DE
Exeter Central Station Car Park EX4 3SB
when do we run?
every hour daily.
In case of disruption, where can I find travel updates?
We always strive to provide an efficient and reliable service but inevitably, there are unavoidable situations which may affect your adventure. Please check our dedicated twitter feed - @ABBTravelUpdate for the most up to date Adventure travel news.
book your adventure
First adventurer 1 day - £10
Additional adventurers 1 day - £5
English National Concessionary Travel Passes Accepted
get in touch