Daytripper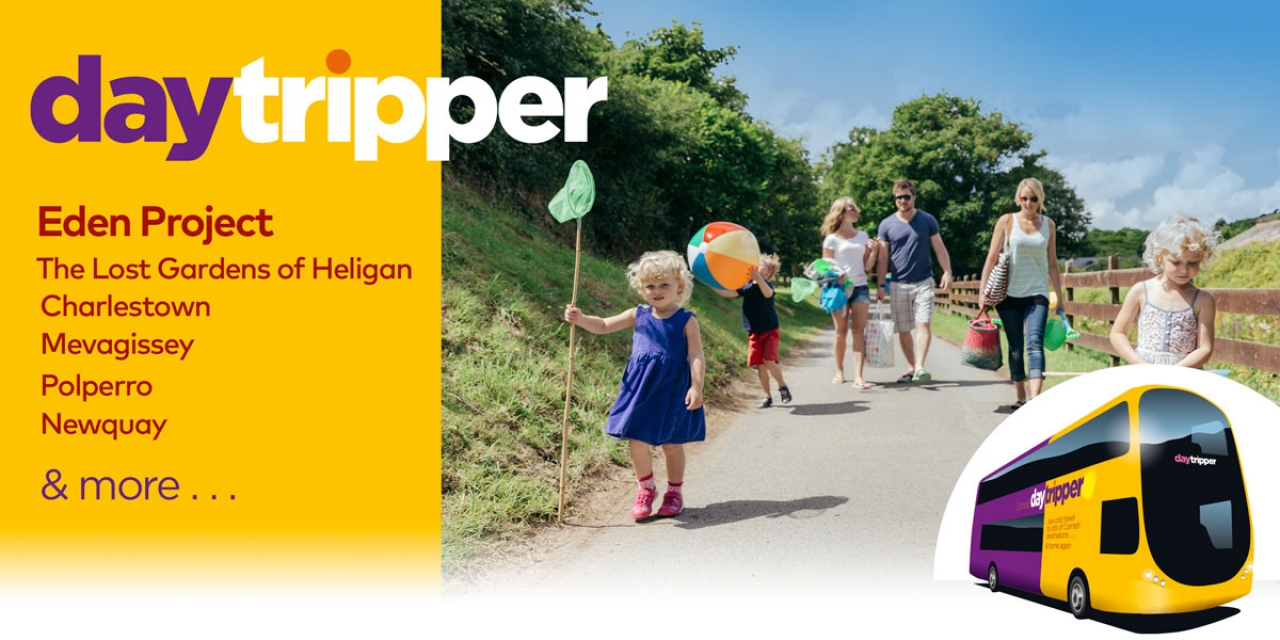 Coming Soon
Great days out start on our Cornwall DayTripper network of buses that link up a variety of attractions and pretty places across mid Cornwall.
** We are sorry to advise that due to a growing number of staff self-isolating, our Cornwall DayTripper is not currently running. We hope to resume services in August, pending a detailed review the week prior. We apologise for any inconvenience this may cause and thank you for your ongoing support during these unprecedented times. **
Our Cornwall DayTripper network of routes serves holiday camps, and bustling towns and villages where many visitors in Cornwall stay. It links these up with the Eden project and then takes them beyond, to a great range of destinations and attractions. Simple, there and back bus routes.
Our daytripper destinations
our pick up points
We'll pick you up and drop you back from these places. Just click on your location for departure times. All buses get to the Eden Project at 10.30 and leave to get you back at 14.30. If you are adventuring further you may have to change buses at the Eden Project but our friendly staff will be on hand to help.
when do we run?
In case of disruption, where can I find travel updates?
We always strive to provide an efficient and reliable service but inevitably, there are unavoidable situations which may affect your adventure. Please check our dedicated twitter feed - @ABBTravelUpdate for the most up to date Adventure travel news.
get in touch