Women at First Bus

International Women's Day 2021
In celebration of International Women's Day, here at First Bus we're highlighting some of the amazing women who work with us. Here's to you all!
The theme for International Women's Day 2021 is #ChooseToChallenge which promotes individual responsibility for challenging stereotypes, fighting bias, broadening perceptions, improving situations, and celebrating women's achievements. 'We can all choose to challenge and call out gender bias and inequality. We can all choose to seek out and celebrate women's achievements. Collectively, we can all help create an inclusive world'.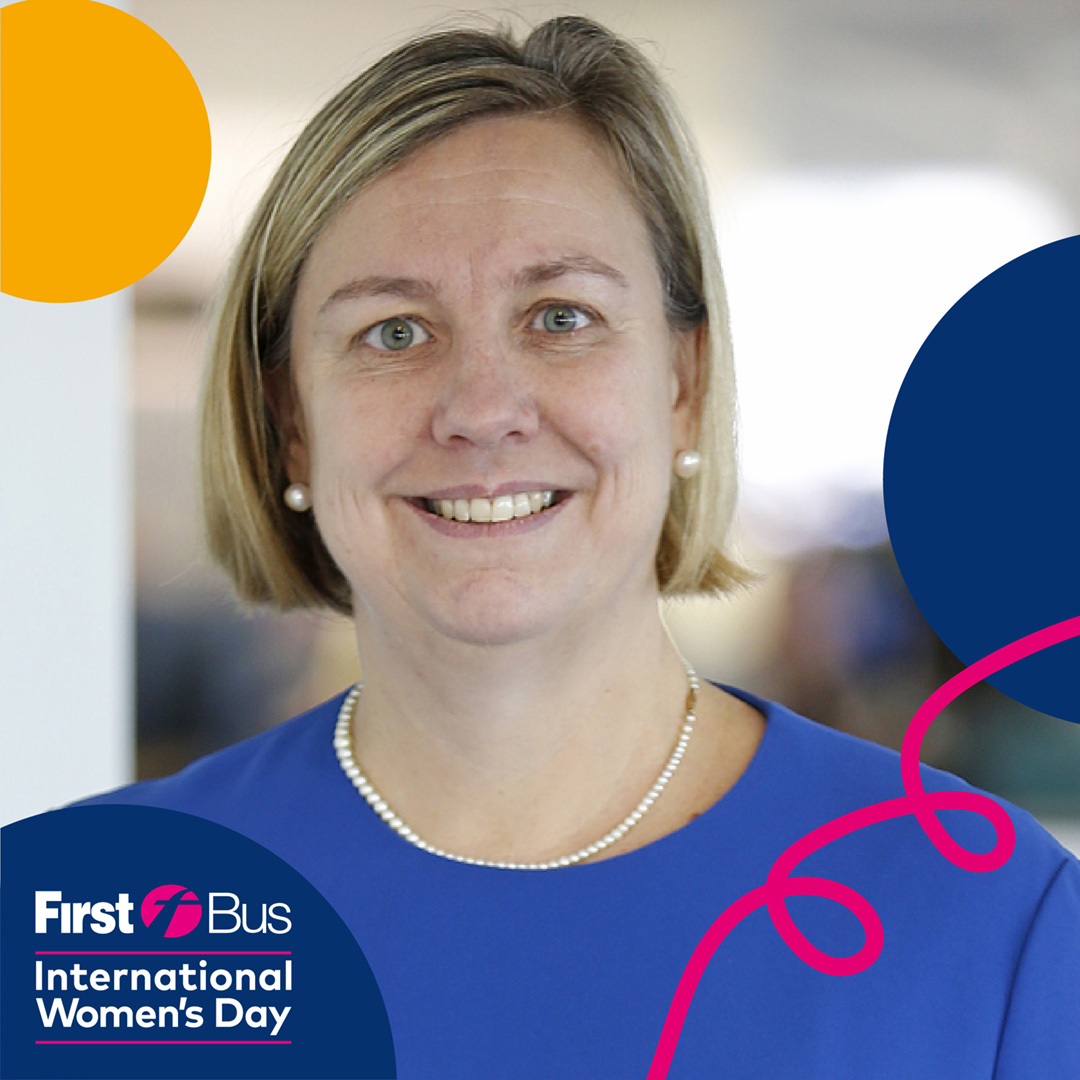 Our MD Janette Bell took up her position as the first female MD of First Bus in December 2020.
Here's what she has to say:
"Traditionally, the transport industry has been dominated by men, but I am happy to say that's changing, thanks in part to the work we are doing to address the gender imbalance within our own company.
I'm proud of the work we're doing and proud of the women who work alongside me in all areas of the business. We recognise that there is still more to do, and this is a challenge that we are not afraid to address.
I look forward to the day when we no longer refer to female leaders, female engineers, and female bus drivers but simply leaders, engineers, and bus drivers."
In 2020, First Bus re-invigorated its focus on equality, diversity and inclusion, joining forces with an external expert partner to lead us through a full 'EDI health check' of the business, seeking to understand what we do well in the space and what can be done better. As part of this, we are keen to understand much more than policies and ways of working but also to listen to our colleagues' experiences in order to create a strategy and action plan that will truly make a difference -  and enable all colleagues, and potential future colleagues to feel heard, valued and included.
Would you like to join our team? We have a number of roles available across the country to become a valued member of the First Bus Family.
Visit our careers page: uk.firstgroupcareers.com/about/women-at-first to find out more about some of the Women at First who we champion every day.