King Coaches - Coach hire fit for a King, or Queen
A very Royal announcement from First Bus as new coaching brand for Aberdeen is set to launch.
Once upon a time in a depot, far, far away (or King Street, to be precise) – something very majestic arrived in the parking bay. First Bus is delighted to decree a new reign of coaches will soon parade the streets of The Granite City.
A coach service fit for a King, or Queen – King Coaches is the new coaching arm of Aberdeen's leading transport operator in the regal birthplace of First Bus.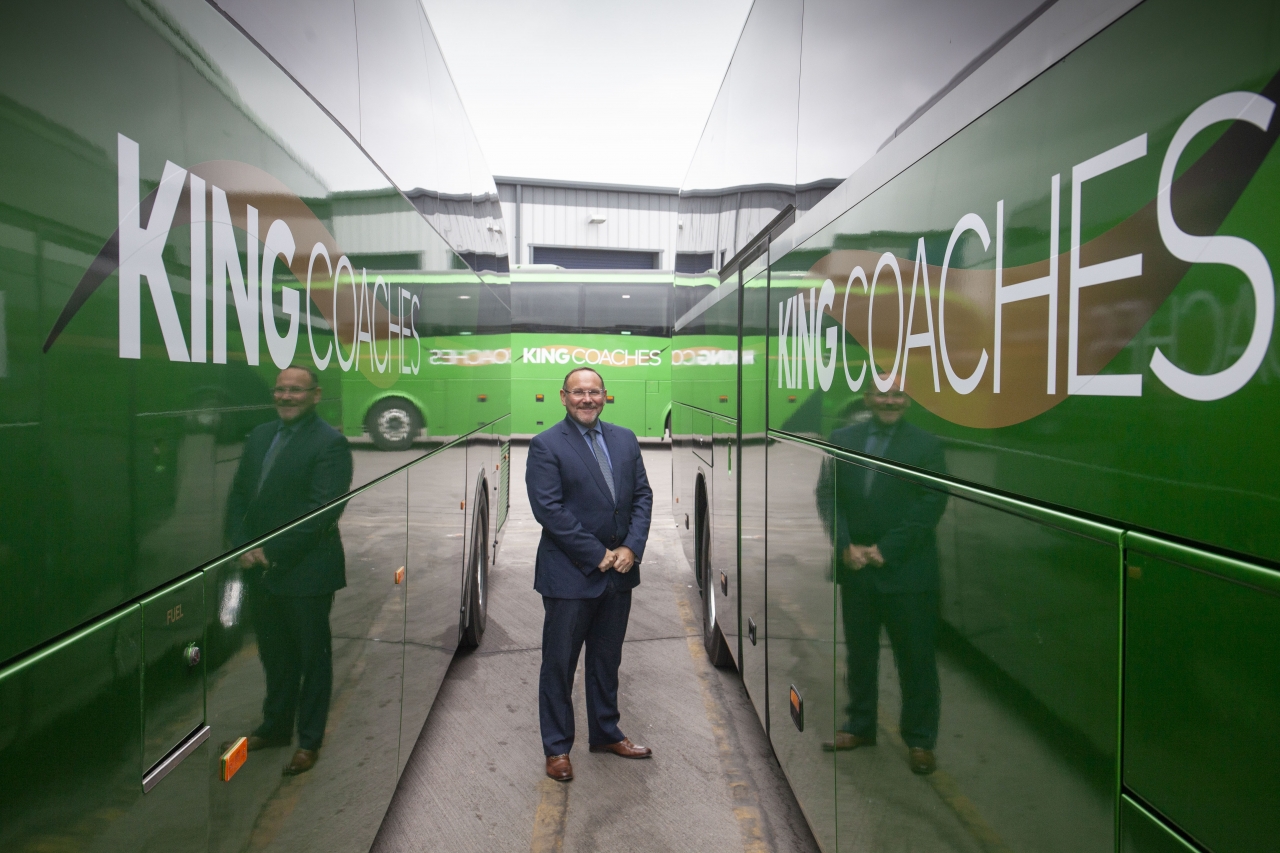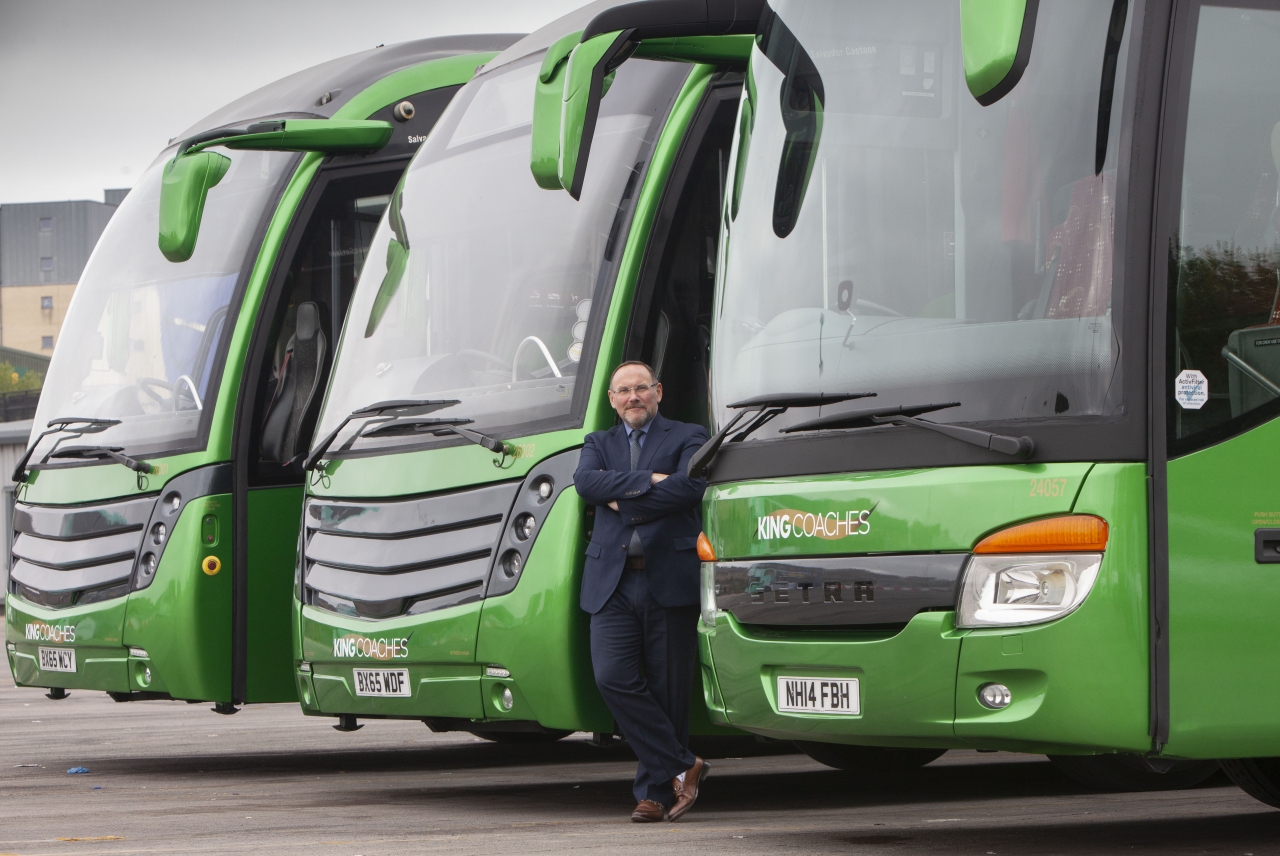 No jesting involved, an investment of over £1.2million into the operators new coaching brand will see 16 vehicles coming soon. Suitable for a range of events from corporate, functions and private events, school contracts, sporting events and coach tours – customers can expect the royal treatment on board.
Commercial Director, Graeme MacFarlan hereby ruled: "We are delighted to announce this investment in our coaching fleet to serve the city of Aberdeen. It will ensure we have a really strong offering for hires and helps us to better serve new and existing customers in the marketplace. We hope to be able to get the new vehicles on the road over the coming months and are excited for the beginning of a new era for our coaching offering."
The red carpet will soon be rolled out, welcoming the majestic King Coach fleet to their new home at the aptly named King Street Depot.
For more information, please visit www.FirstAberdeen.com/KingCoaches